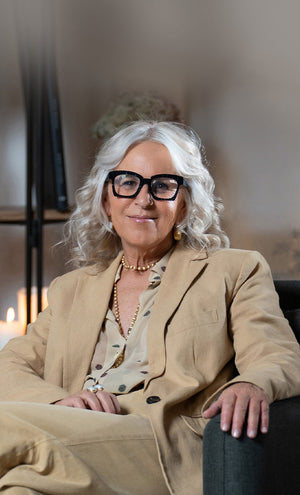 CREATIVE SOUL
"I have breathed jewellery since I was little thanks to my father's company and my dream is to combine my family legacy and know how to my desire to shape a contemporary and revolutionary concept of femininity throughout my jewels.
Too many times jewels are seen as accessories that can be used only for special occasions. Instead I believe jewels should melt into every shade of anyone's lifestyle."
Laura loves the jewels
THAT CHANGE THEIR SHAPE
Artist, mother, wife, entrepreneur, friend... Laura embodies all these facets but first of all she is a woman, a woman who wants to offer women something that can make them express in a unique and special way, but above all in a personal way. And to do so she created jewels that are not only refined, but also incredibly versatile and light, so that they can follow and adapt to today's sophisticated, dynamic and elegant women.
A new idea of
WOMAN
An eclectic, passionate and vibrant woman, a tireless traveller and a deep lover of beauty in all its forms, from art to fashion, Laura, art director of Nanis, has breathed the world of jewelry since she was a little child. In her pieces you will find not only a new way of conceiving the jewel, but also a new idea of woman: free, contemporary, refined, and in search of a style capable of truly expressing her.